BEN STILES RACING
"Racing unlocks something inside you that can't be matched by anything else"
Next event - Snetterton 300 - Rounds 1, 2 & 3
Latest results
---
Ben Stiles wins 3rd consecutive Championship!
Coming into Monoposto 1800 class blind, unsure what to expect in terms of competition, the team was not left disappointed. Numerous battles ensued throughout the season. Being put on the backfoot at the second meeting of the season at Brands Hatch. Despite only getting 5 of the 10 races entered pole position, Ben managed to clean up winning every race.

2 new lap records were added to the growing collection. At times a seemingly impossible feat has been overcome, meaning that the team doesn't have to compete at the last meeting of the season, which as some of you will know, being totally self-funded has saved us some valuable cost.

An exciting championship from start to finish, an excellent result to wrap it up. Let's see what next year brings!
Silverstone GP - 14th-15th August
This is the first circuit that Ben ever raced on in the UK. Coming second only to Ian Pearson in 2018. This time around, though, after qualifying first by a mere 0.049s, Ben battled with blisteringly quick Phil Davis and eventually crossed the line in 1st.

Race 2 was started similarly but this time with Tom Wheatley interchanging 1st position with Ben. Lap after lap of continuous overtakes, Ben, crossed the finish line 1st by just 0.270s. An exciting weekend made difficult by the competition ended with 2 more race wins and an additional 30 points added to the Championship table.
Oulton Park International - 24th July
This circuit is one that brings back memories for this team, both positive and negative. From dropping the car and having Ben running up the high street in the nearby town, Winsford, to having great success here last year with HSCC, setting a new lap record by 1.550s.

After a short qualifying session, a 2nd place start was secured. Ben managed to convert this result into a double win and fastest laps, taking the lap record by just shy of 1.5s. Maximum points for the weekend and extending the lead in the Championship to 19 points!
| Race | Lap Time | Start Position | Result |
| --- | --- | --- | --- |
| 2021 | | | |
| Silverstone GP | 2:17:082 | N/A | 1st |
| Silverstone GP | 2:16:154 | Pole | 1st |
| Oulton Park International | 1:46.220 | N/A | 1st |
| Oulton Park International | 1:46.147 (Lap Record -1.489) | 2nd | 1st |
| Castle Combe | 1:10.285 | 2nd | 1st |
| Castle Combe | 1:10.179 | 2nd | 1st |
| Brands Hatch GP | 1:33.984 (Lap Record -0.284) | Pole | 1st |
| Donington Park | 1:13.386 | 2nd | 1st |
| Donington Park | 1:12.660 (Lap Record +0.031) | Pole | 1st |
| 2020 | | | |
| Cadwell Park | 1:31.304 | Pole | 1st |
| Cadwell Park | 1:30.842 (Lap Record) | Pole | 1st |
| Oulton Park International | 1:46.265 | N/A | 1st |
| Oulton Park International | 1:45.410 (Lap Record -1.550) | Pole | 1st |
| Brands Hatch GP | 1:33.754 | Pole | 1st |
| Brands Hatch GP | 1:33.284 (Lap Record -1.485) | Pole | 1st |
For a complete list of our lap records click Lap Records below
The journey
---
At age 22, Ben achieved setting up a team and driving himself by saving his way through university. After graduating with first-class honours in Motorsport Engineering from Bath, he took himself to New Zealand to compete in his first race event.

New Zealand was considerably cheaper and a lot more relaxed. This meant that Ben could get in a lot of testing and racing in a 1600 Formula Ford. This was in the National Championship, so a steep learning curve, but you have to keep up.
Four months later, Ben Stiles Racing had achieved a successful first season and had learned a lot of race craft and knowledge.

On returning to the UK, we decided to take the next leap; buying a car and entering the Formula 2000 class in the UK's national URS Championship. We achieved a championship win in URS (2019) during our first entire season, followed by a consecutive championship win in (2020).

In 2021 we looked to make a change and moved to UK Monoposto to compete for the 1800 championship.

Who knows what the future might bring?
meet The team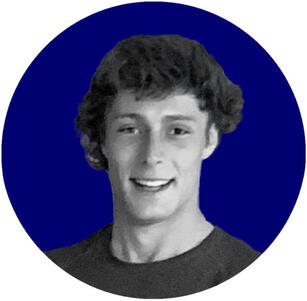 Ben Stiles
Ben is both the founder of this racing team and our driver. With 3 consecutive championship wins. 2 in URS and 1 with Monoposto 1800, and lap records at almost every circuit he touches, Ben is a natural behind the wheel.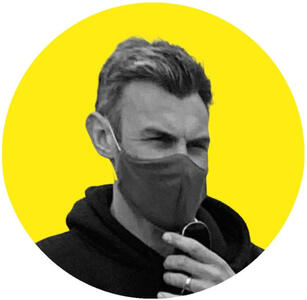 Craig Walker
Craig has been involved in the racing scene since he was a child. His father, Tony, was Trevor's, right-hand man. Craig is an integral part of the team. He's driven to achieve only the best results.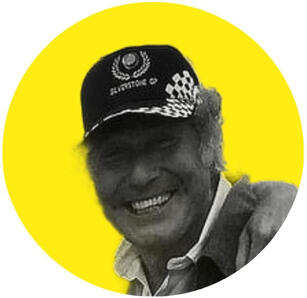 Trevor Stiles
Trevor was a Formula Ford pioneer back at Brands in the 70s; the series gave rise to virtually all F1 stars. He's now the boss; without his knowledge and wealth of experience, we certainly wouldn't be where we are today.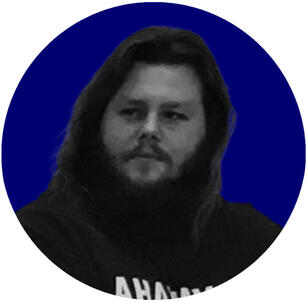 Daniel Leader
Daniel first attended the last race of the season in 2019, Silverstone. Ever since, he's been hooked and involved, particularly with social media presence from the beginning of this season.
Get in touch
---
For all enquiries, message us today.

We'll get back to you as soon as possible!
a special thanks
---
On this incredible journey, we've met some fantastic people, made improvements to peoples' lives, and made some unforgettable memories. The charity events, title wins, and paddock laughs are something that will stay with us forever.
So, thank you for your support; it means more to us than you'll ever know.

We'll see you at the next meeting! - Team BSR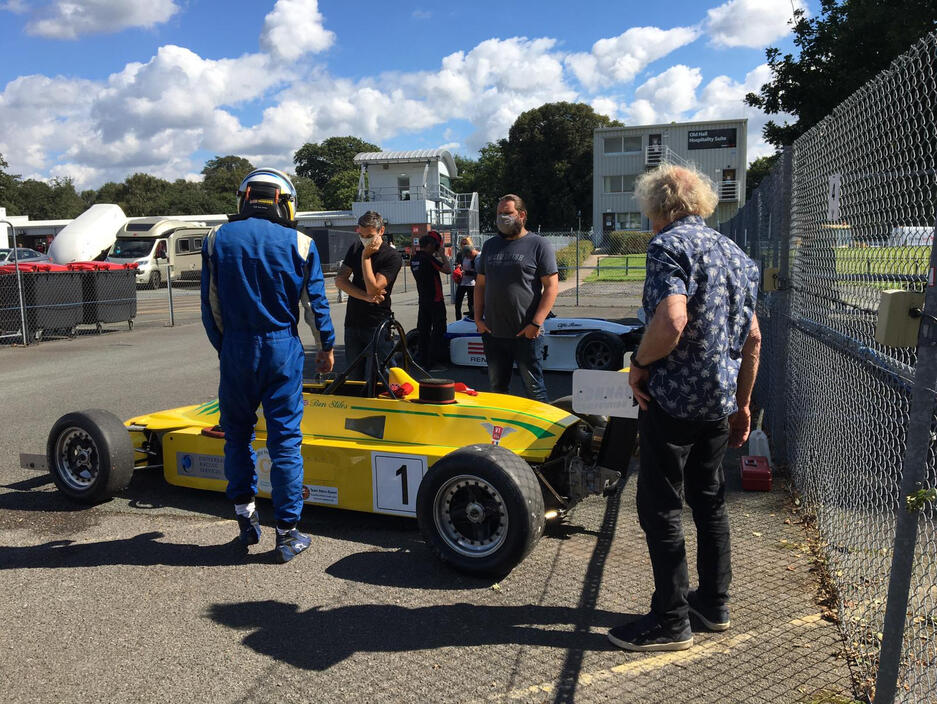 ---
The Journey
---
For team history before Ben Stiles Racing click HERE
Ben grew up around racing. His dad, Trevor, racing in the Formula Ford 1600 series in the '70s and '80s, was one of the driving forces in Ben's decision to get into the drivers' seat.

Attending University in Bath, Wiltshire, surrounded by other students aspiring to become racing drivers, also determined to do the same. "Being around racing for so long pulls you in and makes you want to do it for yourself; once you get the opportunity to take it. You have to".

Ben did some karting for a time at a local circuit, Lydd. This is where his bond with Craig (team engineer) grew more robust.

Photographed together below.
The 2017/2018 Season. Learning race craft and rapidly gaining experience as the season progressed, but it didn't take long for him to start racking up podiums. After just 2 months of racing, Ben got his first podium at a Formula Libre race.

In typical fashion, Ben didn't hang around until the end of the season. Missing a few meetings to travel back home to the UK. He knew he would return for the following season, though.

Upon returning to the UK, Ben and his dad set about finding another car to use for racing at the home circuits. This is where they found the RF82 we've all come to know over the past few years.

Some testing sessions at Lydden Hill just in time for his only URS event that year, Silverstone GP. Ben left that weekend with two 2nd places behind only the "past master" Ian Pearson.

To end the year, Ben attended a meeting at the Brands Hatch GP with HSCC for the Superprix, leaving with two 1st's.
Back on home soil, the number of UK races was about to clock up.

The first visit of the Championship was to Donington Park. Tricky testing on the Friday on tyres that were hard and several years old. After swapping over to a newer set of tyres, the car felt considerably more stable over the cambered corners and crests of Donington.

With the assistance of these fresher tyres, Ben scraped a pole position and went on to win after a fierce battle and losing the front winglet.
On to Anglesey, a long haul for our Sussex based team. This was a first for us, a combined grid of 32 FF2000. We were determined to prove a point and make up for the disappointing lack of points from Snetterton.

Over Friday's 6 practice sessions, Ben posted the fastest times in all sessions at a circuit never driven before. Qualifying was good to us, a smooth, clear lap which was just enough to see off the competition.

The pressure, on now, more than ever. Ben drove 2 well-executed races driving away from all competitors, only being tagged onto and pressured both races by Ian Pearson.

Winning both races and finally beating the rival who claimed 1st place in front of Ben at his first-ever home race.
Back to the championship at hand, which we were currently leading, next stop Oulton Park Gold Cup.

Another first visit to a UK circuit. Upon arrival, we managed to talk our way into the last-minute testing slot. Disaster struck on lap 3 as the car rotated into the wall at the last corner (Lodge corner). There was an unimaginable amount of damage to the rear end of the car. Tirelessly we worked to repair what we could, scavenge and use whatever we could get our hands on to get the car back on the grid in time for qualifying later that afternoon.

With no testing, we were less than optimistic. To our surprise, Ben put the team on pole within his first few laps.

Both races had their moments with tough competition but knowing what was at stake pushed Ben to secure two more wins, regaining the championship lead.
Brands had gifted us with an additional 32 points, so we felt that we were on the high ground coming into Silverstone, the season's final meeting. What we hadn't taken into consideration is the circuits' notorious reputation for poor weather.

Race 1 was what the entire season's graft was working towards. Ben had to finish with a podium to guarantee the championship win.

A damp race on slicks threatened to ruin Ben's chances as several cars found the gravel traps. A DNF at this point would shatter any hopes at a championship title.

The lights went green. Ben fought to bring the car home in P2, following Tony Hancock in the "sister car" across the line.
This meant that the championship was confirmed!

Race 2 was a breath of fresh air, although the team knew that just because the title was now in the bag, it didn't mean that Ben was going to take it easy.

A race-long battle was narrowly won after an outside overtaking manoeuvre into 1st.

The perfect way to summarise our first season in the UK.
Maximum points going into Oulton Park. A circuit that had caused troubles for the team last time out. Back on form the pace was strong, and another pole position was claimed. Race 1 Ben saw off competition from Tony Hancock and Callum Grant to claim the third win of the championship.

Race 2 was in the bag. While fighting against a Formula 3, Ben went for a daring overtake on the outside of turn 1 to take both the F3 and backmarker. Unfortunately, this didn't work out as Ben was pushed wide onto the grass mid-corner. Staying on the grass for a considerable time while he just managed to wrestle the car back to the circuit, giving Callum grant a chance to catch up. When Ben re-joined the track, he found himself inches in front of the competition. Now having to think defensively, Ben, with his guard up, fending off challengers to take the 4th/4th win of the season.
Race 2 began well but was abruptly interrupted by the colliding cars of Chris Levy and Steve Nichols. Thankfully, neither driver was hurt, but Ben had stopped the engine on the grid where they were made to wait during the lengthy clean-up process. Fortunately, a fellow team restarted our struggling car, and Ben went on to win the final race of the championship.

6/6 wins, every fastest lap, and a second championship win were a fantastic way to wrap up the 2020 season.

In 2021 Ben Stiles Racing moved to Monoposto, UK, to compete for the famous 1800 Championship. Stay tuned and follow this year's progress in our latest news section.
Trevor Stiles in his VD83 at Champion of Brands, 1983
Ben's first time in a single-seater; Van Diemen VD80 at Lydden Hill. During his time at University studying Motorsport Engineering, Ben took some time out to use Trevor's VD80, taking it testing at an open circuit. One of the few places you'll find open-wheeled cars on a live track alongside Vauxhall Corsas.

Flying over to New Zealand in 2017 was the proper start of Ben's racing career. Testing for a couple of months before strapping in for his first race with New Zealand Formula Ford and Formula Libre at Ruapuna, Christchurch.

The car Ben would be driving for the next 2 seasons would be a 1992 Van Diemen Stealth.
The 2018/2019 Season. Determined to get back in the driver's seat, Ben flew to NZ.

"A weekend of thrills," the first round starting at Timaru International Raceway with the NZ National and South Island Formula Ford Championship. Qualifying 4th overall with just 0.2 seconds, separating the top 8 cars, 3 tough races followed. Despite a few mistakes, Ben had the pace and secured 2nd in class.

Next up, Mike Pero Motorsport Park, now known as Ruapuna Raceway. Treacherous conditions resulted in the race being called off after most cars found their way onto the grass in reverse.

Beginning to stack up the races, Ben took a further 8 races this season and left New Zealand with 2nd in class and 4th overall titles.
Snetterton 200, confidence was high, and this showed in Ben's pace. Consistently setting lap times quicker than all F2000's and F3's throughout testing and qualified with the same drive; on pole.

Entering the race with determination, Ben set off. Unfortunately, an early incident with an F3 car on lap 1 caused damage to the coil and meant that we had to retire early. If that wasn't bad enough, we had to start from the back of the pack for race 2.

Ben was keen to battle through the grid and proved dominant with his speed as he made his way past the majority of the competition before the end of the first lap.

All this hard work was for nothing, though, as while overtaking a car on the outside of Coram (the 2nd to last corner), one of the fastest corners on the circuit, Ben was forced wide onto the marbles.

This resulted in a spectacular spin across the infield and through a narrow gap in the cars exiting the last corner (Murrays). Thankfully, the timing was in our favour, and the impending impact was avoided; the car, at a standstill on the grass at the beginning of the start straight, wouldn't start.

After 40 seconds of attempted restarts and a fireworks display caused by over fuelling the carb, she finally kicked into life, and Ben drove some of the fastest laps set around Snett. This was enough to get him back to 5th before the end of the 12 lap race.
After the high of Anglesey, the team participated in the annual Brands Hatch Superprix. This is the event we had previously auctioned a charity fundraiser VIP day for (Raising £3,500 for a children's hospice).

Great weather as Champagne filled the pits for the lucky auction winners. Our six guests relaxed and basked in the atmosphere while Ben went on to claim another 2 victories on his local GP circuit.
We were back to our best with just 4 races to go; the next meeting was on home turf, Brands Hatch Indy. This time there was no need to do any testing following the success at the Superprix earlier that season.

Moving onto qualifying only to secure P1. With heated competition in race 1, we claimed maximum points, another first place, and set the new Lap Record.

Ben made the second race harder for himself by spinning and dropping back to 3rd at Clearways. Re-joining the track with focus, Ben found room to overtake both cars to win by just shy of 11s.

Getting away from the circuit action, we took the car and team to a local children's hospice party to meet the children. This gave us an excellent opportunity to get parents and kids involved and show them a little of what we do. An extraordinarily memorable day for the team.
After the highlights 2019 had to offer, it was difficult to believe 2020 could get any better. With a heavily shortened season due to Covid-19, the team started another year's URS campaign at Brands Hatch. The GP circuit was one Ben had driven a couple of times before, so hopes were high for this enormous 37 strong grid of Formula Ford 2000s. This was also the first event Craig had engineered for the team, and he was keen to make an impression.

The weekend had a "bumpy" start to qualifying, with no previous testing; on lap 4, Ben was struck on the fast back section sending the car airborne and damaging some suspension parts. Little did Ben know he had claimed overall pole by 1.153s on the first few of sighting laps.

The team worked relentlessly to repair the car in time for the first race, which they did. Confusion at the start of race 1 as Ben dropped back to 5th. Never being one to let it go easy, Ben drove back through the field to win the race by an immense 18.188s.

In race 2, both Ben and the team were equally confident and set their eyes on a new record. Driving away from the pack, Ben had the clean air to push hard and see what the VD82 was capable of. 1.485s secured the new record, smashing the previous one and winning the race by 12.539s. After a safety car caused the pack to regroup on lap 7 Of 11.
Two races to go, and it was going to be an interesting one. Cadwell Park, a circuit the team had never been to but had always dreamed about. An opportunity to finish the season on a high if Ben could master the complex, winding track. As usual, to save on funds, we resisted testing and went straight into qualifying to secure the 3rd consecutive pole position of the championship.

A race-long battle with a couple of Formula 3's, Ben took the championship's 5th win, finishing some way ahead of the others.
---
Our Support
---
Ben Stiles Racing has worked with a number of great charities and companies throughout the years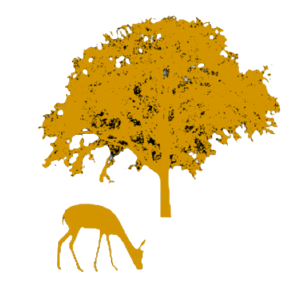 Herrings Farm: Unrivalled peaceful accommodation in Sussex. Relax in style and enjoy breath-taking lakeside views from your secluded lodging on a 160 acre historic estate.

Since 1985, Connaught Competition Engines have established themselves as one of the UK's leading competition engine preparation specialists. They pride themselves on a bespoke personal service using their 40 plus years of experience within the field to make the most of your budget.
Performance engines and components. Camshafts, cylinder heads, porting, custom machining, horsepower. Kennelly Cams of Christchurch.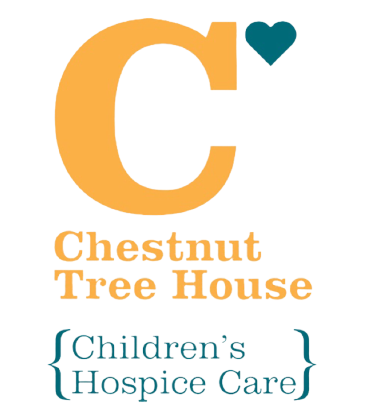 Chestnut Tree House is the children's hospice for East Sussex, West Sussex, Brighton and Hove and South East Hampshire, caring for 300 children and young adults from 0-19 years of age, both at the hospice and in families' own homes.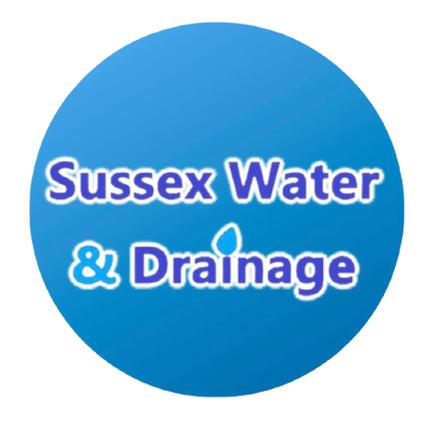 Locally based, family run water and drainage business, specialising in rural properties and treatment systems throughout Sussex. They have all the equipment and experience required for any job.

Experienced tool storage manufacturers, Safa Sales Limited produce tool storage cabinets and heavy duty toolboxes that are built to last. You'll find their boxes and cabinets in home workshops and professional premises up and down the country - still going strong after many years of use.
---
2021 Race Calendar
---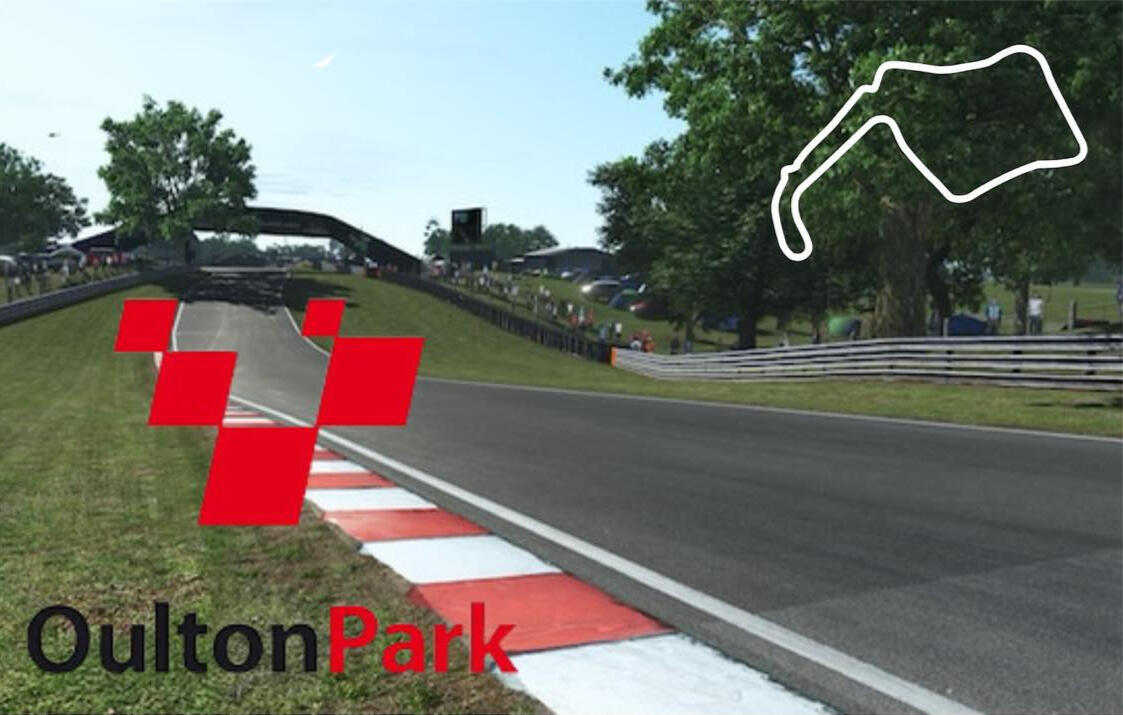 Oulton Park International - Rounds 10 & 11 - 27th August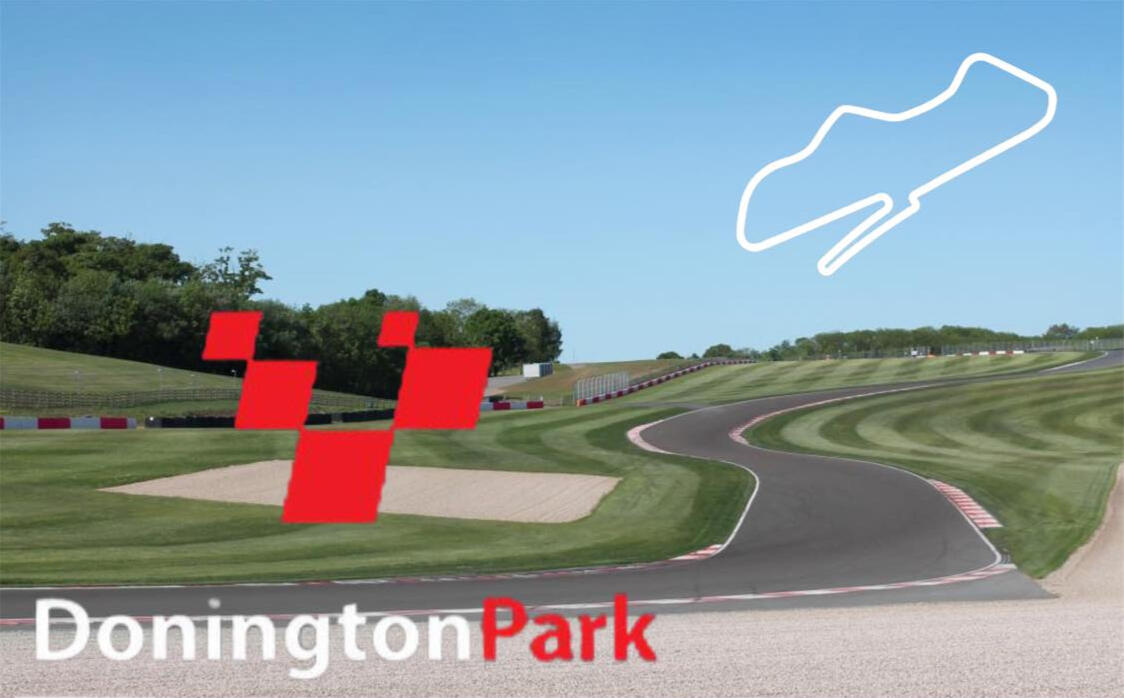 Donington Park GP - Rounds 12, 13 & 14
17th-18th September
---
Charity support
---
The team enjoys work closely with charities. One of the main being Chestnut Tree Children's Hospice, which we've supported since 2018.

It gives us great satisfaction to give something back and share our Motorsport passion with the public.

In 2019 the team managed to achieve this by raising a fantastic £3,500 for the hospice by auctioning a VIP day for the Brands Super Prix.

The team welcomed six lucky winners to the Kent venue, all of whom were presented a day with the team getting to experience the core of the race circuit with unlimited pit lane access.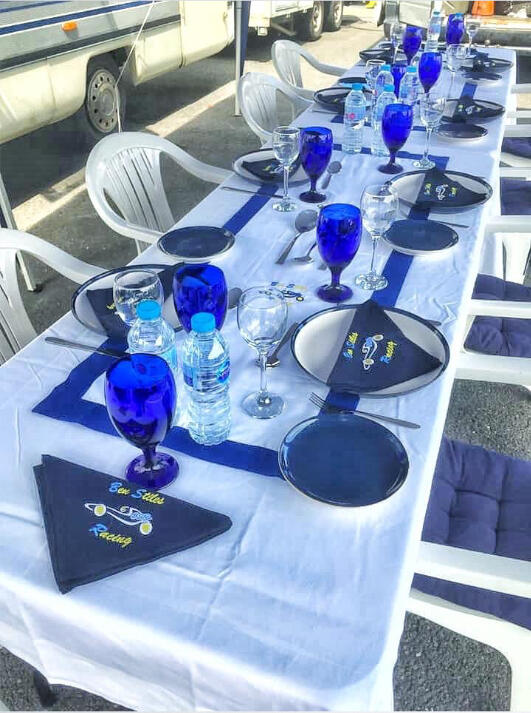 This year, the children of Chestnut Tree House were tasked by Ben to draw their colour scheme ideas for the repaint we had this season. The children all drew such incredible designs, so we decided to incorporate all of their thoughts into one.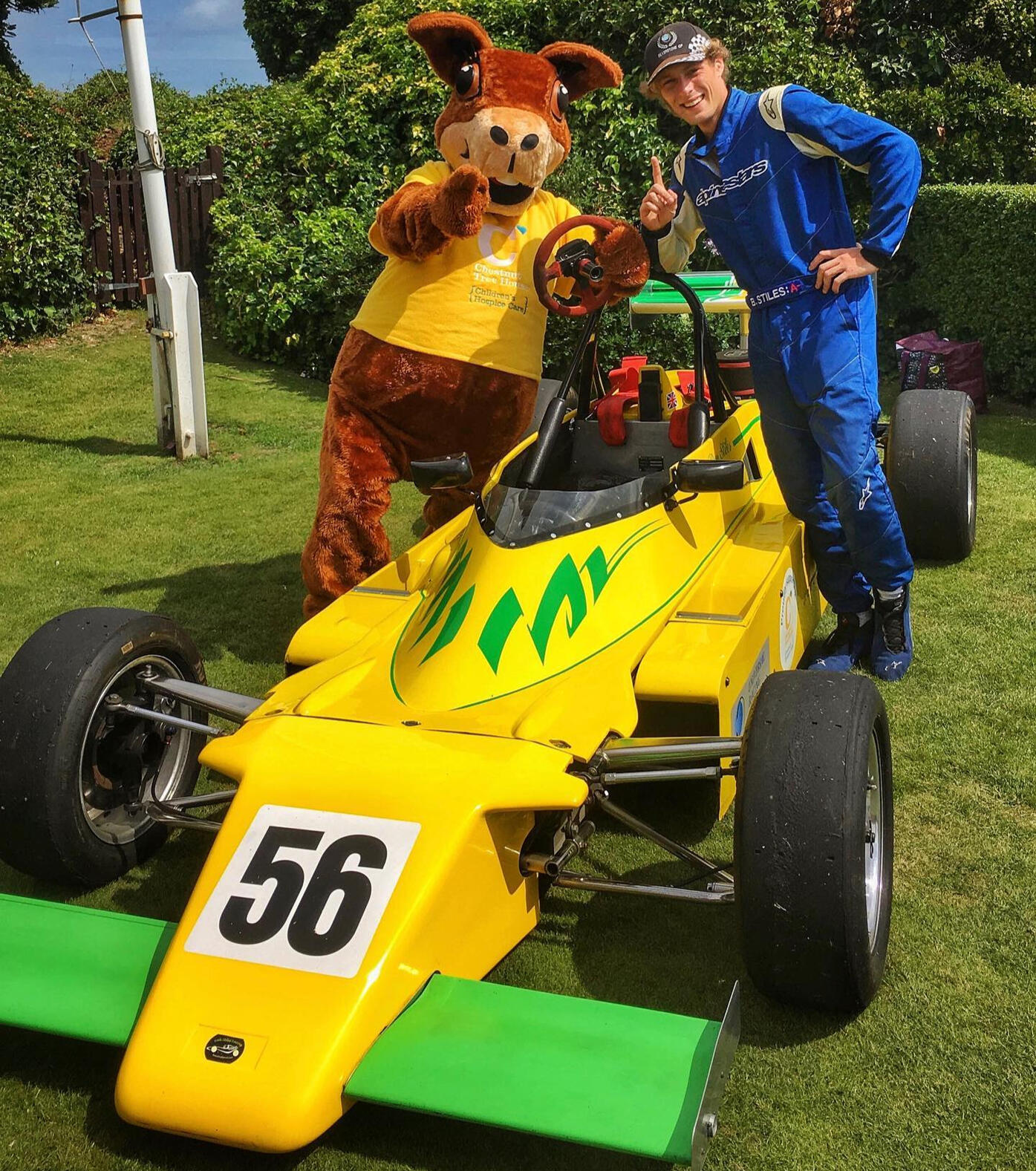 Once the hard work was over, everyone relaxed with well-deserved champagne and tea, celebrating the day's double win.

The team has been fortunate enough to be on the front line with Chestnut and have a tangible impact in areas we feel make a difference.

One of the most significant incentives is meeting the children themselves at hospice events; getting them in the car really means the world to them.

Over the years, we've had a lot of fun contributing to this meaningful cause. If you'd like to find out more, or to find out how you can help, please visit:
Chestnut Tree House Children's Hospice.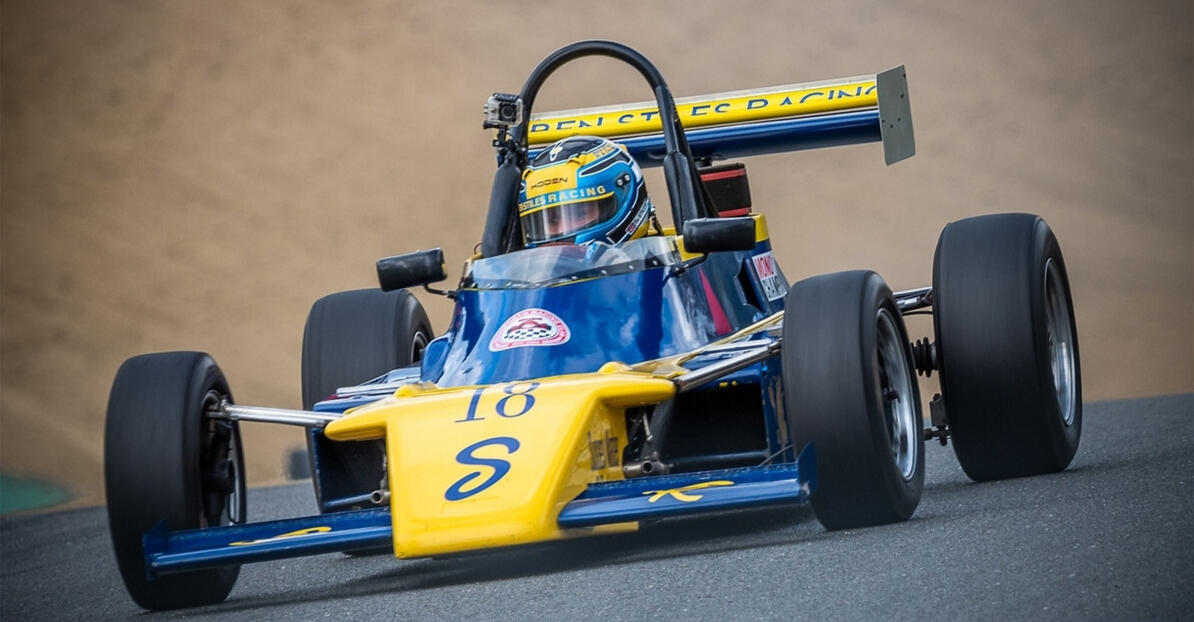 ---
Team History
---
Shortly afterward, Brands Race School talked Ford into supplying the engines to their school car chassis to make a new racing series; hence, Formula Ford was born. The premise was competitive budget motorsport open to any lunatic out of his garden shed. Cars had to cost no more than £1,000 complete, which rapidly led it to become the most historically successful series globally. This gave rise to legends such as Ayrton Senna, who dominated FF before jumping into an FF2000 to win the European Championship before going into F1. So Trevor was there, in the beginning, a true pioneer of British Motorsport.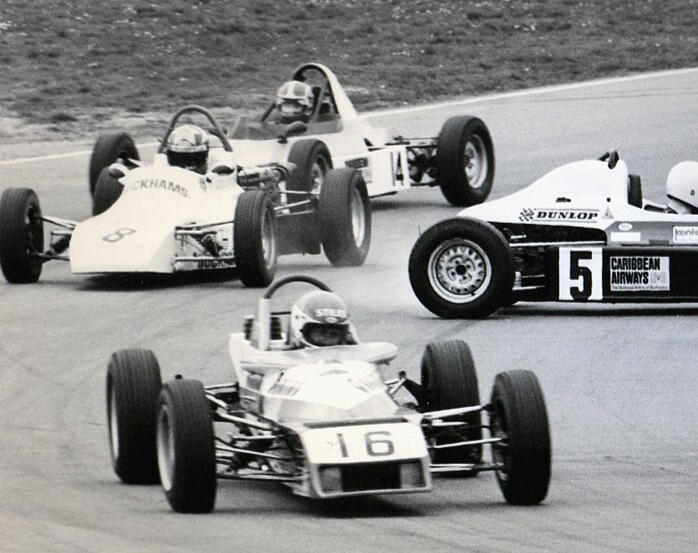 During the '60s at Brands Hatch, there was a small race school. At the time, they used what they had, called it a car, and gave it to anyone mad enough to get in the seat.

Enter Trevor Stiles, a Sussex dairy farmer who had big dreams of being a fighter pilot before hearing difficulties restricted him to mere land speeds of a race car. Luckily for us, his attraction to the circuit was too great, and the school eventually persuaded him to go racing instead of just testing.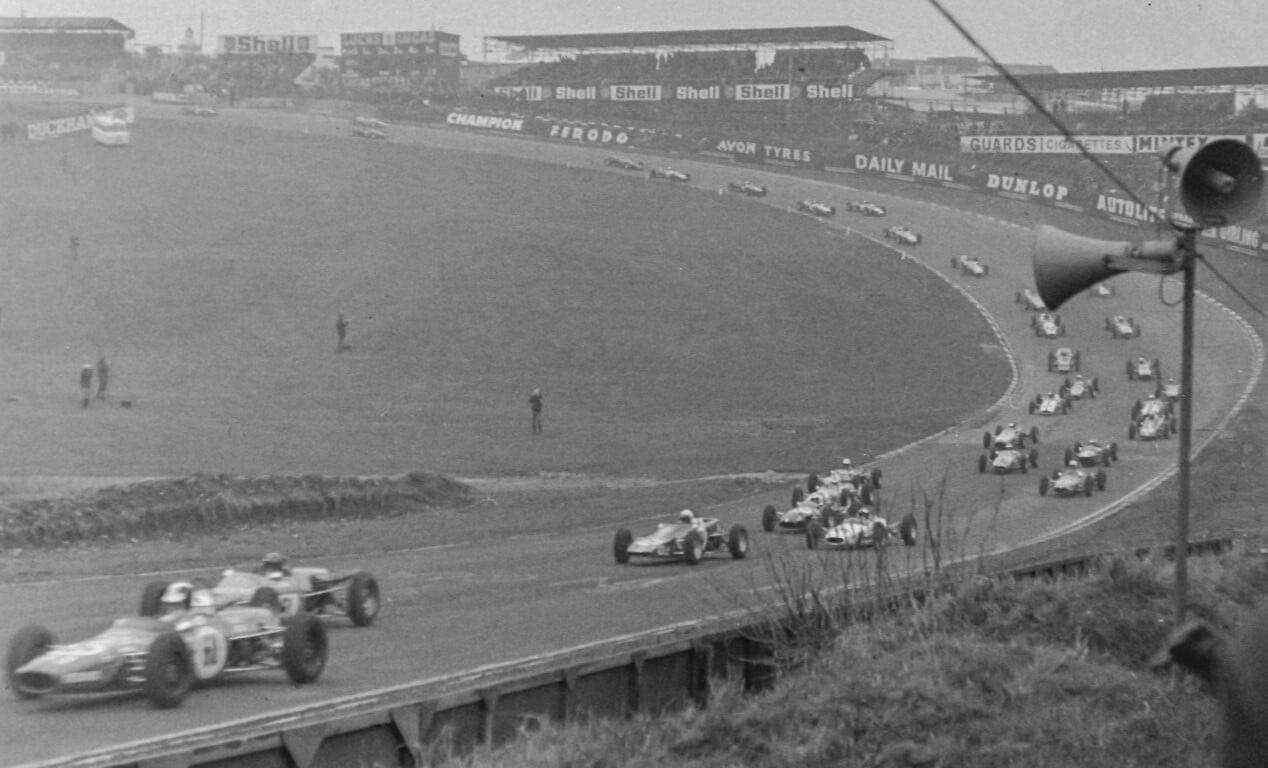 With his 30+ race cars and multiple Championships both as a driver and team owner. From splitting cars in half and sending the wreckage airborne into the woods to flying under the starting gantry in his microlight. The stories and spinoffs are endless from a true legend of the sport. He is now our team boss; his wealth of experience and genius in setting up the car cannot be rivaled.
---
Lap Records
---
Below is a list of the Lap Records claimed by Ben Stiles Racing.
| Circuit | Date | Class | Record Time |
| --- | --- | --- | --- |
| Donington Park National | 30-03-19 | URS FF2000 | 1:12.557 |
| Donington Park National | 13-04-19 | Mono 1800 | 1:12.629 |
| Snetterton 200 | 01-06-19 | URS FF2000 | 1:17.134 |
| Anglesey International | 13-07-19 | URS FF2000 | 1:32.167 |
| Brands Hatch Indy | 21-09-19 | URS FF2000 | 0:49.846 |
| Silverstone National | 20-10-19 | URS FF2000 | 1:00.424 |
| Brands Hatch GP | 11-07-20 | URS FF2000 | 1:33.284 |
| Oulton Park International | 31-08-20 | URS FF2000 | 1:45.410 |
| Cadwell Park | 20-09-20 | URS FF2000 | 1:30.842 |
| Brands Hatch GP | 09-05-21 | Mono 1800 | 1:33.984 |
| Oulton Park International | 24-07-21 | Mono 1800 | 1:46.147 |
---
From Driving to Drawing: David Taylor
---
David, a talented young lad from Sussex, UK, joined the Stiles team for their charity event held at the 2019 Brands Hatch Super Prix. After spending the day chatting with the team he was hooked. Fortunately for us, David is an exceptional artist and produced an incredibly accurate comic book to commemorate Bens race.
David continues to impress with his Ben Stiles Racing Inspired Artwork and Models. If you'd like more information on this promising young artist, please contact the Ben Stiles Racing team.
---
Below is the latest piece of artwork from David. This is based around our most recent results at Oulton Park in July 2021.
His attention to detail comes down to the mounted camera. Utterly incredible!